9 Things Couples Who Are In Love Say To Each Other Everyday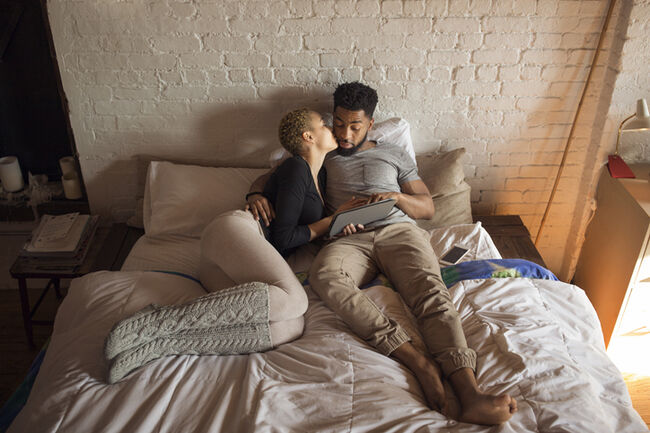 Elite Daily.com put together 9 things that you say to someone that you are truly in love with.
If you're in love with someone, you will tell them these 9 things EVERY DAY. No couple is exactly the same, but there are certain things people in love say to each other almost every single day.
Check out these 9 important sayings and see how many you say to your partner!
THANK YOU
Saying 'thank you' is one of the best ways to make your partner feel loved and appreciated.
HOW ARE YOU
How was your day is OK but asking how someone is doing is even better!
REMEMBER WHEN WE...
Remembering a flirty time you and your partner had shows that you are thinking about your partner.
HOW CAN I HELP YOU?
Couples that truly love each other will be each other's support system and teammate.
I'LL HANDLE IT
Sometime's your partner needs help and is overwhelmed, when you step in and step up to the plate without even asking can go miles for your partner to show that you are there and not alone.
HAVE FUN!
You want your partner to go out and have fun and that means that it doesn't always have to be with you. To help maintain a healthy relationship you have a life outside of each other too.
LET'S GO!
Couples in love will plan their future together. Planning trips and social things to do outside of the house reminds you that you are both in the relationship for the long haul
YOU'RE THE BEST
It doesn't have to be this exact statement, but giving your partner meaningful compliments will help your bond get stronger every day
I LOVE YOU
This one may seem like a no-brainer, but it's easy to forget that even when you're with someone who knows you love them, they still need to hear it! Couples in love remind each other every single day without fail how loved they are.

The Rendezvous
Want to know more about The Rendezvous Show? Get their official bio, social pages & articles on The Rendezvous with Simon!
Read more