Dump Sugar and Get Healthier!
We've heard that sugar is bad for us and that most of us are getting way too much of it in our diets. But have you ever wondered what it would be like if you stopped eating sugar? Here's what you could expect, according to nutritionist Jenna Hope.
Your skin may improve - Eating sugar triggers the body to release insulin, and that can cause inflammation, which could result in a breakdown of collagen and elastin in the skin. But without the sugar, that won't happen.
You'll probably have more energy - Sugary foods cause a large spike in blood sugar, which gives you a quick burst of energy, followed by a sharp crash after. So cutting out the sugar could give you more stable energy.
You may lose weight - Sugar is just empty calories so if you cut back on it, you could cut a lot of calories and shed some pounds as a result, especially if you put it in your coffee or tea.
You'll probably sleep better - It's all a big cycle: eating a lot of sugar delays the release of melatonin, a hormone that regulates sleep. And a lack of sleep can drive you to eat more sugar, continuing the cycle. But without the sugar, you won't mess with the melatonin.
Your gut will function better - Swapping high-sugar foods for fruits and veggies that are high in fiber and good for the gut can increase the healthy gut bacteria, which helps remove toxins and speed up your body's "transit time."
Your mental health could improve - Research shows a link between high sugar intakes and increased risk of depression, anxiety and mental health issues. That sugar roller coaster sugar eaters ride could contribute to anxiety, so changing the diet could reduce some of those symptoms.
You might be in a better mood - It's all about those hormones and sugar has been shown to suppress one called BDNF. People who "are susceptible to low mood have lower BDNF," Jenna explains. So cutting sugar will get your BDNF levels back to normal and could boost your mood as a result.
Your liver function will improve - Limiting your sugar intake will help reduce the risks of non-alcoholic fatty liver disease.
Source: Cosmopolitan UK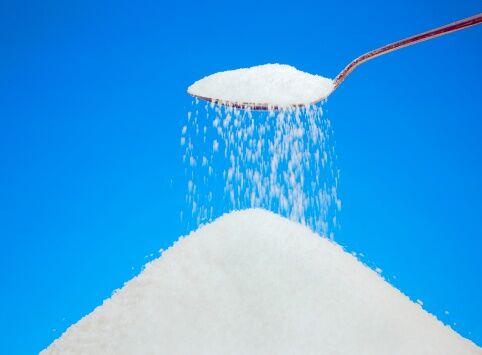 Paul James
Want to know more about Paul James? Get their official bio, social pages & articles on Majic 95.9!
Read more